This Dungeons & Dragons 5e magic item was inspired by Nana Kindleaf, a gnomish cleric player character created by Sage Cowen for the Rage of the Dragon Emperor campaign. Enjoy!
---
Nana's Magic Brownie
Potion (food), rare
Nana Kindleaf's special brownies are chock full of Gnomish granny goodness.
Consuming one of Nana's brownies puts the user in a mellow, restful state for 2 hours, granting all the benefits of a Long Rest.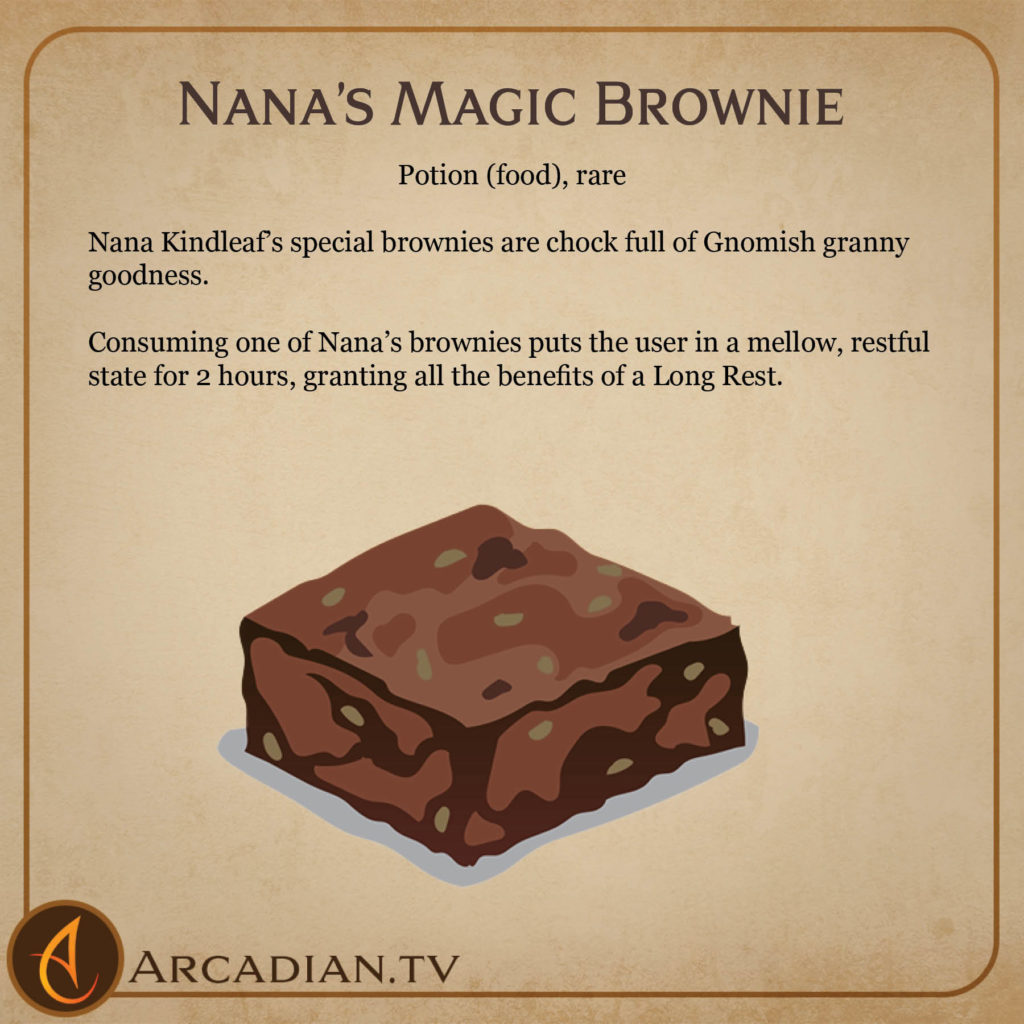 ---
Subscribe for more new magic items, spells, and homebrew content for Dungeons and Dragons 5th edition.