This new magic item for Dungeons & Dragons is a black candle that emits darkness instead of light.
Candle of Shadow
Wondrous item, uncommon
This black wax candle appears unremarkable, save for the fact that it emits darkness instead of light when lit.
You can light the candle as an action. When the candle is lit, it creates an area of magical darkness in a 15-foot radius sphere centered at the candle as if cast by the darkness spell. This darkness can be dispelled by blowing out the candle as an action. You, the lighter of the candle, can see normally within the magical darkness created by this candle.
The candle can burn for a total of 1 hour. You can snuff it out early for use at a later time. Deduct the time it burned in increments of 1 minute from the candle's total burn time. When the Candle of Shadow is burned out, it crumbles to ash and cannot be used again.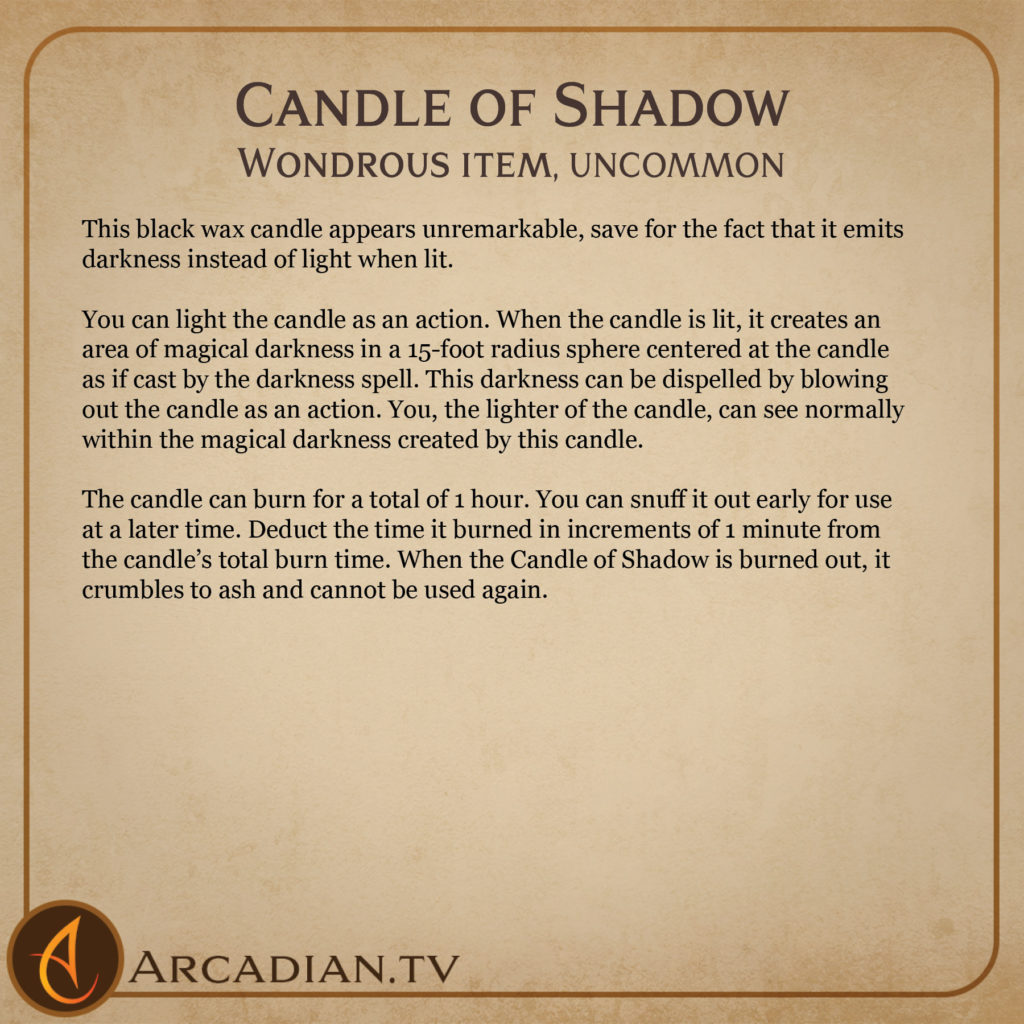 ---
The Candle of Shadow can be used to obscure an area or conceal objects from view, and it can also be used to disrupt enemies who rely on sight. However, it should be used with caution, as the darkness it emits can also impede the vision of allies.
---
Would you like to see more homebrew D&D magic items, monsters, and spells? Follow us on Instagram, Facebook, and Twitter and send us your suggestions!
Subscribe to get weekly free homebrew content for Dungeons and Dragons 5th edition and One D&D delivered to your inbox.