It was a hot Kentucky summer. I was still adjusting from the move from California, trying to figure out a way to combine my media design skills with my love of D&D. Someone pointed me towards the plethora of self-published Dungeons & Dragons homebrew on DMsGuild.com and a little voice deep in the goblin part of my brain whispered, "Hey, you can do that!"
Five months later, with a new website and a few hundred followers on social media, I was creating new content at least twice a week while working on a series of modules. And yet I felt uncertain about so many aspects of self-publishing. How much do I pay for art? Which marketplaces are best for homebrew D&D? How do I convert followers into buyers?
Money Master's Guide: Game Mastering for Fun and Profit answered many of my questions, and more importantly, helped me ask myself the right questions about my goals in the gaming world. Raymond J. Hicks sheds light on self-publishing as well as running games in person and on podcasts / streaming. His experience in the field shows what works, and what doesn't.
Each chapter provides deep insight and strategies for success. Hicks also gives the reader activities that improve knowledge and skills related to the chapter. For example, if you want to run games at a store or other location, Hicks recommends conducting a Location Audit and Practice Pitch. I recently started game mastering paid games at a local comic book store, so I found this chapter especially useful.
If you are like me and want to make a few gold pieces from all the work you put into your games, Money Master's Guide is essential reading. Pick it up at DriveThruRPG at https://www.drivethrurpg.com/product/413214/Money-Masters-Guide–Game-Mastering-For-Fun-And-Profit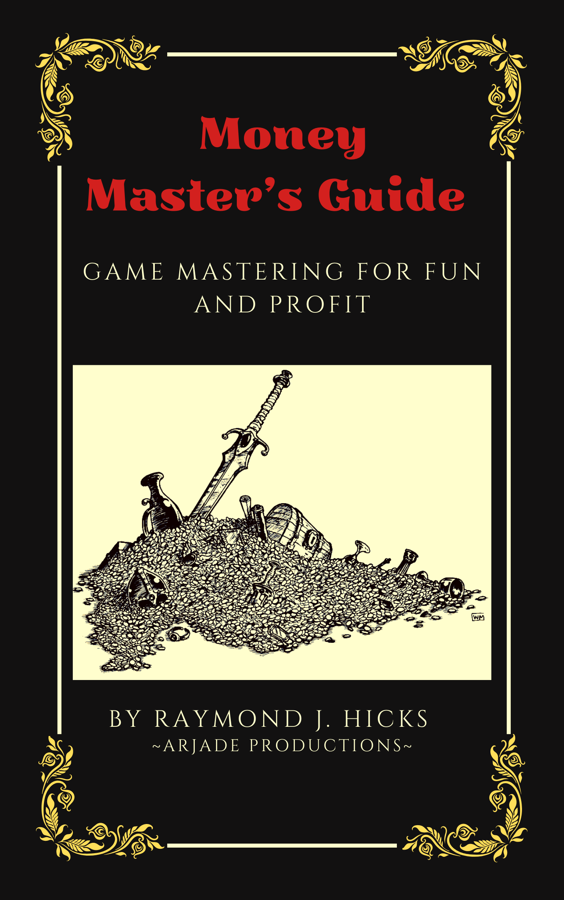 This book was recommended to me by TheAussieDM on Instagram. I have no affiliation with Arjade Productions, but hopefully we can collaborate on a project soon!
---
Is there a tabletop gaming book that you would like us to review? Follow us on Instagram, Facebook, and Twitter and send us your suggestions!
Subscribe to get weekly free homebrew content for Dungeons and Dragons 5th edition and One D&D delivered to your inbox.